You are herePartners: RTCA, Flanders Drive, Freescale, Texas Instruments, ARM, XMOS, DSP Valley
Partners: RTCA, Flanders Drive, Freescale, Texas Instruments, ARM, XMOS, DSP Valley
---
Printer-friendly version
Altreonic has establishing partnership agreements with complementary technology providers.
RTCA, Radio Technical Commission for Aeronautics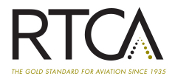 RTCA, Inc. is a private, not-for-profit corporation that develops consensus-based recommendations regarding communications, navigation, surveillance, and air traffic management (CNS/ATM) system issues. RTCA functions as a Federal Advisory Committee.

Flanders Drive is the flemish pool of competence for the automotive industry and regroups industrial as well as research partners having activities that are applicable in the automotive domain.
Texas Instruments
Leader in high-end DSP chips supported by OpenComRTOS designer.
Freescale
Well known for the PowerPC and derived CPU architectures supported by OpenComRTOS.
ARM Connected Community
ARM designs the technology that lies at the heart of advanced digital products, from wireless, networking and consumer entertainment solutions to imaging, automotive, security and storage devices. ARM comprehensive product offerings includes 32-bit RISC microprocessors, graphics processors enabling software cell libraries, embedded memories , high-speed connectivity products, peripherals and development tools. Combined with comprehensive design services, training, support and maintenance, and the company's broad Partner community, they provide a total system solution that offers a fast, reliable path to market for leading electronics companies.
DSP Valley

Altreonic has joined the DSP Valley cluster organisation. DSP Valley is a technology network organisation, focusing on the design of hardware and software technology for embedded processing systems.
DSP Valley groups over 50 members that include universities, research institutes and industrial companies.