---
Altreonic has released v. 1.1 of its OpenVE for OpenComRTOS. This version was improved to better support heterogeneous target systems and has an easier interface to the host server. The Win32 version is available free of charge from our download section. OpenVE now supports a growing number of embedded targets as well (in Single Processor and Multi-Processor versions).
The current list includes: Xilinx MicroBlaze, Leon3, ARM Cortex M3 and the multi-core XMOS
In a demo set-up, boards with all supported targets were seamlessly programmed and demonstrated.
You can experience this seamless heterogeneous real-time processing first hand. For 2995 euro we deliver a bundle containing OpenComRTOS for Win32 and ARM Cortex M3, both supported from within OpenVE, the Event Tracer and a Luminary LM3S6965 development kit. Applications can be seamlessly distributed over the host PC and the ARM board out-of-the-box. See OpenComRTOS for ARM bundle for more details.
When a crisis becomes an opportunity
The economic crisis we witness today has everything to be considered as a catastrophe, signalling the end of an economic dream. It might however be a lot better to see the crisis as a wake-up call. With hindsight, it is clear the crisis has been growing for about a decade and what we experience now is a painful correction. Rather than stretching the dream, we would do better by standing up and by looking forward. Beating the crisis means we create again real economic value, rather than (over-)consumption.
Developing embedded real-time applications can be a daunting task. The engineer sits on top of hardware, which has limited memory and processing cycles available, but still the system must meet stringent real-time specifications. If size and power consumption are less of an issue, it can help to use a supersized processor, but that implies that the system is connected to the mains. Often, this is not an option. Power consumption is an environmental issue and size matters. Smaller often means less cost and allows to build smartness in the actuator or sensor itself.
Altreonic has announced the release of OpenComRTOS with support for transparent real-time programming of heterogeneous target systems, including multi-core CPUs. The product will be demonstrated at Embedded World in Nuernberg next week. Nominated for the Embedded Award at Embedded World, OpenComRTOS is the result of a four year effort to develop a network-centric RTOS (Real-Time Operating System).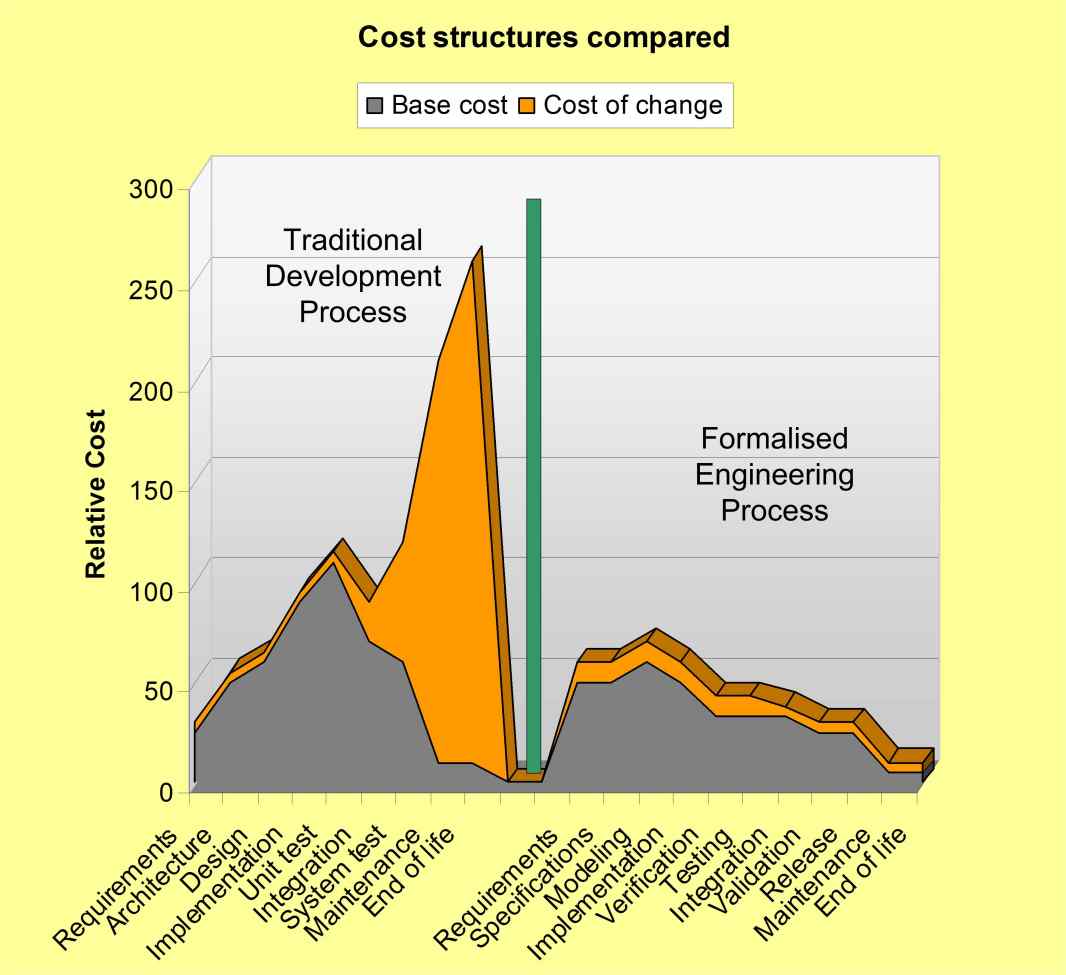 Think before you begin. Some people might call this wisdom, but it is at the core of systems and software engineering. It serves two main goals: firstly to analyse and to understand and secondly to plan and to predict.
The core of systems engineering is to think ahead. Yes, it might look like it takes more effort but's that often because the team is not yet well versed in it. Training and experience is important. Once achieved, results will be reached faster but the main gain is that the cost of redesign is less likely and also much lower. Thinking ahead means control of the process and being in charge. Read it all in the attached leaflet.
To download the pdf file(s), register first and log in. If you have any problems contact us.
Altreonic participates in the Flanders Drive ASIL project. It's full title is "Safety Integrity Levels in Automotive: from requirements towards a validated system". In this project Altreonic will contribute by integrating awareness for the selected Standard's compliance in its OpenCookbook environment. The specific and measurable goal of this project is to provide each of the Flanders' drive partners with the capability to execute projects in appliance to SIL (Safety Integrity Level).
A new white paper on Altreonic's methodology and how it is applied in OpenCookbook, our environment for supporting projects from early requirements till the release of the product has now been made available.
To download the pdf file(s), register first and log in. If you have any problems contact us.
LEON3 is a 32bit SPARC CPU used by the European Space Agency. It is available in commercial as well as in fault-tolerant versions with SEU capability from e.g. Gaisler Research. A first port was undertaken using a Xilinx FPGA board.
A small "ping-pong" test program using two tasks and two semaphores compiled down to 6092 bytes and was measured at 73 microseconds for a complete loop (clock frequency 50 MHz).
A first release is scheduled for end November.
Altreonic's research partner Open License Society participates in the ITEA EVOLVE project (Evolutionary Validation, Verification and Certification) with partners from Belgium, Spain, Finland, Sweden, Portugal. For Belgium (Flanders) there is a participation of Barco, Melexis, TriPhase, Open License Society and K.U.Leuven with funding approved by IWT.
In this project Open License Society acts as the research partner for Melexis and will further research the development of "OpenCookbook", supporting the Melexis engineering flow in an incremental way. Keywords are tracebility and IEC 61508 compliance. Integration with OpenVE and SDL-RT is planned as well to demonstrate the wide applicability of the approach. See the project leaflet in attachment.
To download the pdf file(s), register first and log in. If you have any problems contact us.

Altreonic will be present at the Embedded World Conference 2009 in Nuerenberg, Germany.
Meanwhile, Altreonic's OpenComRTOS has been nominated for the Embedded AWARD. See the website of embedded world for the full list of nominees.
Altreonic was also selected to present a paper at the conference on March, 5th in the Session 3.5 Model Based Design from 09.45-10.15. Title: OpenCookbook: An integrated and formalised environment for systems engineering"
The wider perspective of our systems engineering approach, including a short presentation on OpenVE and OpenComRTOS will be presented during the Exhibitor's Forum Wednesday, 4th March 12.00 - 12.30 pm.
Interested? We have a USB stick ready for you with a free version of OpenVE for Win32 and Linux together with a trial version of OpenCookbook, papers, presentations and free inspirational posters. See the Galleria on the website for a preview.
Come and visit us. Hall 10.0 - 401. - Want to set up a meeting? Contact us via the contact form or call on +32 477 - 608 - 339.